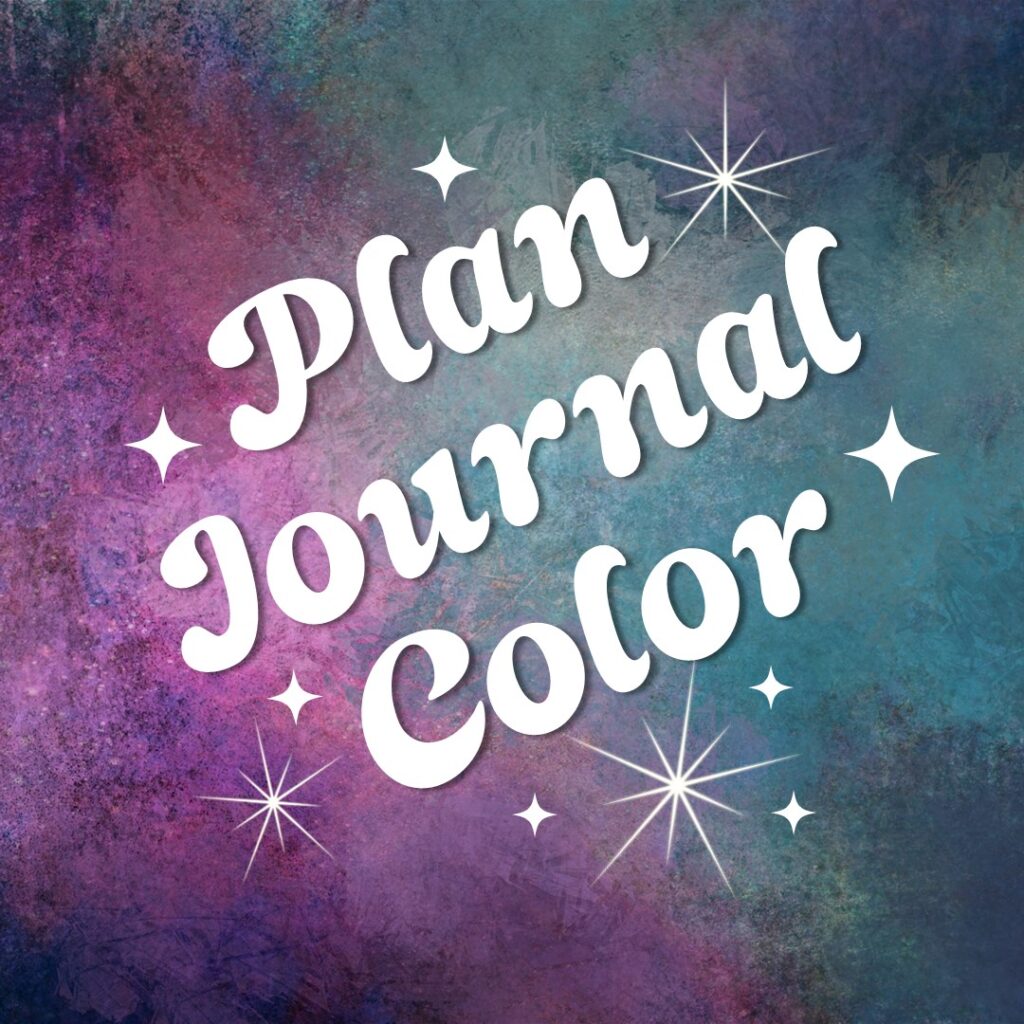 It's wonderful to have you here visiting Plan Journal Color. You may have noticed that this site looks a little retro-y and that's because I am a lot retro-y. (Re: old!) Plan Journal Color is kind of a reflection of who I am not only in design, but also in content. It is chocked-full of planners & journals, etc., the themes of which consist of things that I love and stuff that is important to me. Therefore, I will not say much more about me here, however, you may find some tidbits about my life (and a few of the things I have learned & experienced throughout my long life) in the product descriptions therein.
Now I will write about the fantastic colorable journals, planners, calendars, and ephemeras you will find on this site. Most all of them are not exclusive to Plan Journal Color and can be purchased elsewhere. However, I have taken the time to make sure they are properly formatted and added a spacious border on each page for proper printing at home. The pages of the printables are U.S Letter size – 8.5×11 inches. Some of the planners & journals have been "perfected" by me adding really nice coordinating fonts and other design attributes. A few have been transformed into colorable pages from my existing products featured at Journals & Planners, Oh My! shop which consists of colorful but ink intensive printables. That's one of the great things about coloring journals & planners – they use only black ink and not a lot of it in comparison to other designs. And, with colorables, you add your own color & personality to the pages! But, probably the best thing about the coloring journals, planners, etc. featured here, is that they look absolutely fine the way they come – uncolored.
Let's now quick take a look at the types of printables you will find here. There's a myriad of what I call Mini Coloring Planners that are six pages each and are perfect for you to plan & color your way through the week. The Monthly Coloring Planners are for each month of the year with mostly seasonal themes. They're 12 pages each with a cover page, four planner pages, a gratitude page, and six various coloring pages.
Plan Journal Color also features calendars in different designs – dated for 2023 & 2024. The coloring journals are in differing styles – some with colorable borders, prompts and lined journaling pages, and some have colorable doodles on the pages. Many of them function also as planners! The full-sized planners are exquisitely designed and some also function as workbooks!
The Plan Journal Color store is on the WooCommerce platform and relies on PayPal and Stripe for online payments. After purchasing your product, you will receive a link to Dropbox.com where you can view and download your printable. There will be no physical product sent – only a digital PDF file that you can print at home or take to a printshop.
So, that's an in-a-nutshell take on Plan Journal Color.com and it's creator – Leila Rhoden. (A nut for a nut?) Thank you for being here & thank you for your support. Take care & enjoy your life!